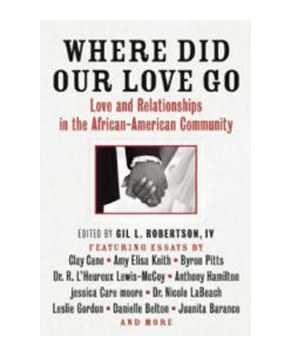 Admittedly, it's become a pretty tired topic for many of us Black women, considering the fact that we've found ourselves on the receiving end of some pretty depressing media-fueled reports these past few years concerning our allegedly lackluster crop of marrying prospects. Still, the questions sisters of all ages ask remains: where are the Black men we want to marry – and who want to marry us? And will they show up before it's too late for us to have children – or at all?
As a 36-year-old single, professional woman in New York City, these are questions I sometimes wrestle with myself. Still, over the last couple of years, and with a considerable amount of soul-searching, I have managed to achieve some degree of peace of mind about the whole marriage thing. This is my story, unfolded in an essay I wrote for the new book "Where Did Our Love Go: Love and Relationships in the African American Community," edited by Gil L. Robertson. Other essayists include Jessica Care Moore, 50 Cent and Viola Davis.
I rarely describe my life in full detail to friends elsewhere in the country for fear it'll be viewed as bragging, but truth be told: it's pretty fly.
An attractive, self-employed and award-winning media professional living in New York City, I am pretty much living my dream: weekdays spent working for big-name TV networks, magazines and web sites; weeknights sipping cocktails with colleagues at sexy entertainment-industry parties; and plenty of impromptu weekends in Atlantic City or the Caribbean with my girls.
As a freelance writer I can file stories from anywhere in the world so long as there's an Internet connection, and I have: from Paris to Panama City, Amsterdam to Abuja, Honolulu to Havana. I've traveled by private jet, by helicopter and by yacht, met everyone from Jay-Z to Muhammad Ali and count award-winning filmmakers, activists, authors and TV personalities as friends and peers.
Even my home life rocks: I live and work from a sunny, spacious-by-New-York-City-standards two-bedroom apartment — perfect for hosting dinner parties and game nights — in an increasingly hip Brooklyn neighborhood. The only catch? That I come home each night to a … cat.
Yup, that's where the record skips, I'm afraid.
At the ripe-old marital age of 36 — when so many of women I know outside NYC have long been married (some more than once), many with kids in middle school, I am still stuck at the proverbial starting line, seemingly forever single and dating.
People warned me when I first moved to New York more than a decade ago that it was a "single's town," but back then I wasn't concerned: I figured as long as I remembered to date in between deadlines, The One — a chocolate-skinned man with a wide smile and qualities similar to my awesome father and three brothers — would eventually show up. We'd connect organically: he'd be the guy I occasionally grabbed drinks with outside the office, or the brotha who kept stepping on my toes as we danced the salsa at a house party. After three years of dating we'd jump the broom at an oceanfront villa in Puerto Vallarta and then sail around the world for our honeymoon. Back in the states, brown and beaming, we would return to Brooklyn — eager to unpack wedding China and begin our lives together. I was so confident in this vision that I nonchalantly turned down my first marriage proposal from a high school boyfriend back in Virginia, something that — despite my circumstances — I do not regret. It just never would have worked: he was a sweet, small-town gu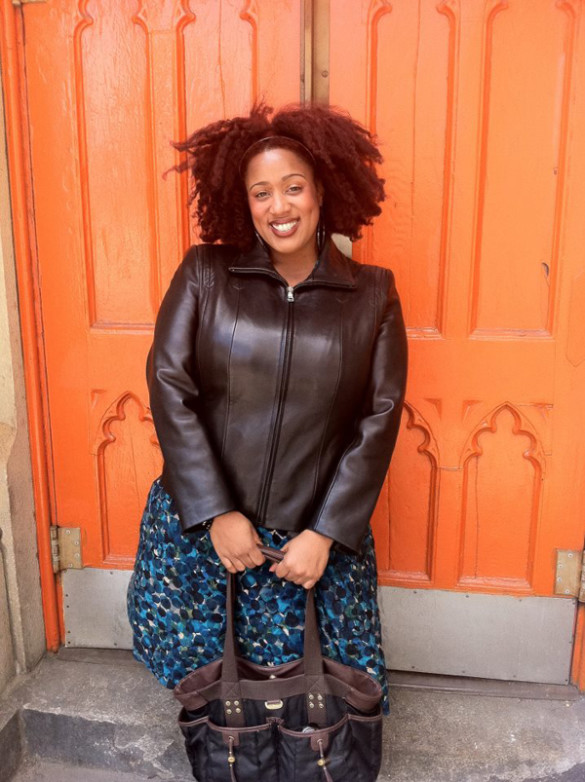 y, wanting little more than a house, a minivan, a wife and some kids, whereas I wanted it all — a big-city life with the family and a kick-ass career.
I still do.
Besides, I thought then, how hard could it be — finding and marrying one man in a city of more than 8 million people?
As it turns out, a lot harder than I thought. Who knew that after 30, my ideal age to settle down, so many of the Black men in my social circle — even in New York, a city crammed with busy, career-obsessed people — would already be off the market? And, I've found, if there isn't already a ring on it, there's usually a reason — either because they're too busy for romance or they don't really want one: what, with all those fine, single and eligible Black women out there?
Divorced men can present a different sort of challenge. For one, many of them already have kids — and not just one, but two, three or more.
Now I love kids and since the original writing of this essay I now actually have one on the way: I will be giving birth to a little boy this July. Though the pregnancy wasn't exactly planned and it isn't with a man I see spending the rest of my life, I do view it as a gift — and a huge relief. Unlike with some of my friends who are slightly older than me and who either cannot conceive or have had to go through great lengths to do so, this will not be my story — nor will having to shell away upwards of $10,000 to freeze my eggs or undergo IVF treatments until (or in case) my Romeo never comes along. But getting back to my original point about kids, given the extremely high cost of living in NYC (housing, daycare, private schools, et al) the idea of mothering an entire tribe with someone, unless he's fairly wealthy, is not appealing.
And so, rather than just "settle" for a partner who is not fully compatible, I've made it my mission to position myself — or just wait to meet — eligible prospects. At various points I have been registered on multiple dating sites or put out an APB to friends and loved ones that I'm open to meeting friends and colleagues they think may be a good fit. Sometimes I have done little to nothing at all – trusting that in the end I will meet my husband putting forth little more effort than continuing to live a happy, healthy life. Although I'm primarily attracted to African American men I have opened myself up to the prospect marrying a white, Latin or Asian man – in 2011 I actually speed-dated 8 men of varying ethnic backgrounds as part of a feature ABC's Nightline did on Black women they deemed marriage-material, with 5 of said gentlemen asking me out again. (Alas there were no matches.) This, as the essential endgame for me is harmony and happiness — which has nothing to do with color.
I also pray a lot. And I work on myself constantly: whether it's eating right, working out, journaling or meditation. I do whatever brings me joy and helps to cultivate and maintain the bright, powerful light each of us emit — my personal beacon call to my future life partner. I know that, as with all other challenges in my life, I must operate from a space of faith and hope, remaining single until the right man comes along — if he ever does.
Yes, I've thought about what my life would look like if I never married. And while I don't think this will happen, if it did I'd like to believe I could be happy anyway, doing all the things I already love and then some — globe-trotting, pouring my love into more children, perhaps adopted or foster, and penning books, articles or television treatments from anywhere I choose.
Fortunately, I have some wonderful mentors for this: older Black male and female professionals who are divorced, widowed or never got married. These friends lead active social lives, are very much involved in their churches and are not in the least bit bitter or lonely because they have made themselves the objects of their affection. They've taken a vow of commitment to filling their own love tanks — by exploring their passions, engaging in volunteer work or creating tighter relationships with friends and family members. They make choices that uplift and affirm their spirits, operating from a space of wholeness, not lack.
I have made a vow to do the same, no matter what. And several months after the Nightline appearance I started a small social-media-based "support" group to help me keep my word.
It is comprised of 27 beautiful, professional, single-and-looking women — from New York to Switzerland– that I handpicked to be my dating mentors, mirrors and confidantes.
Each day we meet online to share the joys and frustrations, wins and losses of dating as we walk the path toward partnership together.
Some of the women I've been friends with for years; others I met through work; and some I connected with on Facebook. Some of us are single moms, while others of us are divorced or never married. Our ages range, from 27-44, as do our professions — from lawyers to sales executives, executive assistants to journalists.
We keep it real in this group, and are each other's biggest cheerleaders. We are very loving but candid in our talk and advice to one another — dishing on everything from the details of our latest dates to the painful memories of our past relationships.
We meet up in our respective cities for monthly girls' night outs. We also hold a weekly prayer group where we pray for each other's health, career moves, love lives and spirits.
In short, these women are my chosen family.
And in the end, that's really what it's all about, right?
To love and to be loved?
Because of them my love cup stays full.
True, I don't yet have a husband but as I wait I always have my son, my girls and myself, and they are more than enough.